Kontakte:
Müllner Hauptstraße 13, Salzburg ()
Haben Sie auf der Website Tippfehler gefunden? Markieren Sie das Fragment des Textes und klicken Sie
Ctrl+Enter
.
We were in Salzburg in August and whilst whiling away a couple of hours before going to the airport we did the Scavenger Escape - 2 adults and 2 teenage sons. We had booked to do the Mozart room as it seemed appropriate to being in Salzburg and were initially scared that only 46% escape in the time given! The lady reassured us that she would give us clues if we got stuck so we did it. We entered the room and our mission was acted out to us. This was a very challenging room but it helped that we had done escape rooms before so there were somethings you automatically check for now or expect to happen. We managed to escape with 2 minutes remaining and 6 clues given. It was a great room but you do need to work as a team as lots of clues to solve at once. Very friendly people here and we will try the other rooms next time we're in Salzburg!

Nita M
Alle Rückmeldungen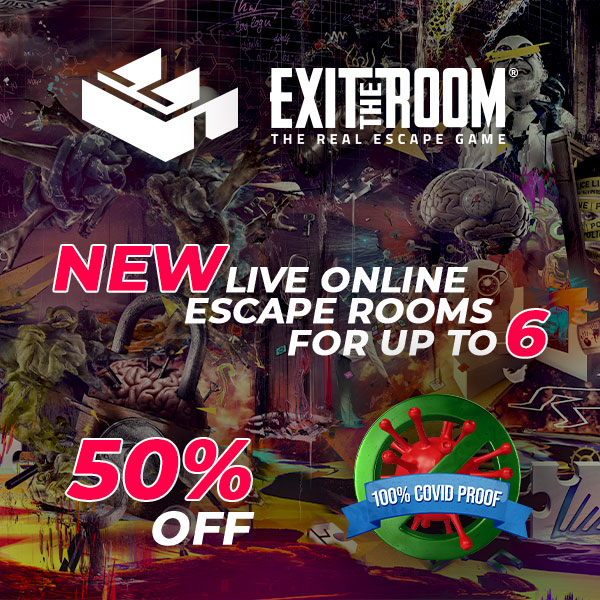 Beschreibung:
Book now with the promo code WORLDOFESCAPES10 and get a 10% discount!
Von je her umgaben seltsame Gerüchte Mozarts Tod und sein musikalisches Erbe. Sie wurden von einem berühmten Auktionshaus als Privatdetektiv angeheuert, um einen mysteriösen Raub zu untersuchen. Ein berüchtigter Kunstsammler soll ein unvollendetes Notenblatt Mozarts gestohlen haben. Er verlässt täglich für 60 Minuten das Haus um Black Jack zu spielen – währenddessen müssen Sie und Ihre Assistenten das gestohlene Meisterwerk finden und dessen Echtheit unter Beweis stellen.
Buchen